FREE To A Good Homebuyer
FREE To A Good Home(buyer): Required Homebuyer Education
We want you to succeed, plain and simple. That's why the Nevada Housing Division requires participants in our Home Is Possible programs to take and pass a home buyer education course. It's also the reason we just developed our very own homebuyer education course, one that was specifically designed to get Nevadans homebuyer-ready. It was produced right here in Nevada, it features Nevada real estate professionals sharing their expertise, and this HIP-approved course is absolutely free—'cause we also want to save you money.
Why You Need This Course
The short answer is, "Because we said so." (Requirements and whatnot.)
But wait! There's a much better answer, one we're very proud of. The delinquency rate for NHD loans is two times less than other housing finance agencies (HFAs) nationwide. In fact, 98.5% of our single-family mortgage loans are paying on time. We believe our homebuyer education course mandate plays a huge part in that. Of course, the fact that Nevadans are absolutely awesome helps a ton, too.
Keep in mind that while you don't have to use HIP programs to take the course, you do have to take this course (or another HIP-approved course) to qualify for our homebuyer programs.
Here's The Dealio
Our homebuyer education course consists of five short, online, information-packed videos that will help you become a knowledgeable homeowner. You can watch them as many times as you need, anytime up to a year before you close on your HIP loan.
At the end of each video, there will be a practice quiz. (Don't worry, they don't count toward your grade!) Once you've completed all five videos, you'll have a final exam comprised of 25 questions. Get 20 answers or more correct to pass the course. (You got this!)
Soon, we will roll out the Spanish homebuyer education course. Look for the announcement on our Facebook and Twitter pages.
Click on the link below for more information: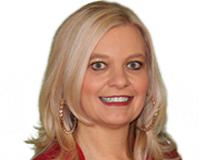 Author:
Sandy Horne
Phone:
702-327-4070
Dated:
May 2nd 2017
Views:
77
About Sandy: ...