You Are Paying A Mortgage Either Yours Or Your Landlords
Everyone Should Realize (unless you are living with your parents rent free) YOU ARE PAYING SOMEONES MORTGAGE...... Yours Or Your Landlord's.

"Households must consume housing whether they own or rent. Not even accounting for more favorable tax treatment of owning, homeowners pay debt service to pay down their own principal while Households That Rent...... Pay Down The Principal Of A Landlord Plus A Rate Of Return."

Owning Makes More Financial Sense Than Renting.
With a 30-year fixed rate mortgage, you'll have the certainty of knowing That your mortgage payment will remain the same and be completed in 30 years – Unlike Rents Which Will Continue To Rise And Never End.
As an Owner, Your mortgage payment is a form of "Forced Savings'" which allows you to have EQUITY in Your Home that you can tap into later in life. As a renter, you guarantee the landlord is the person with that equity.
Interest Rates Are Still At Historic Lows, making it one of the best times to secure a mortgage. Make A Move Into Your Dream Home.
Do Not Let Credit Challenges Keep You From Home Ownership! Credit Is Easily Repairable, You Just Need A Professional That Knows How To Help!
Call Or Text Me For Details On How YOU CAN BECOME A HOMEOWNER! 702-576-3522

Joint Center for Housing Studies at Harvard University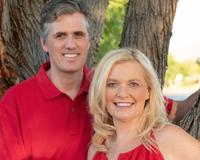 Author:
Sandy Horne
Phone:
702-327-4070
Dated:
October 16th 2016
Views:
101
About Sandy: ...