20 Most Fun Cities In America Where Did Las Vegas Rank
How fun is your city?
ANDREA ROMANO
SEP 20, 2017 6:32 PM EDT – Travel & Leisure Magazine
Having fun can seem pretty subjective, because there are so many different ways to do it. Some people like to bar hop orride roller coasterswhile others like tocurl up with a bookor watch a good movie. But it turns out, there actually is a metric for measuring how fun a city can be.
Data researchers at WalletHub conducted a study to figure out the most fun cities in America in 2017, comparing 150 of the largest U.S. cities based on 58 key metrics, such as fitness centers per capita, movie costs, and average open hours of breweries. A full list of the metrics can be found onWalletHub's website.
Overall, the analysts behind the study evaluated three key dimensions: entertainment and recreation, nightlife and parties, and costs of activities. Each metric was graded on a 100-point scale, with a score of 100 representing the greatest number and variety of fun, cost-effective things to do.
In some cases, the population size was also taken into account to avoid over compensating in certain areas, like "tea and coffee shops per capita" — a metric that would differ greatly in a populated place like New York City versus a less crowded one like Denver or Cincinnati.
Finally, they determined each city's weighted average across all metrics to calculate its total score and used the resulting scores to rank the cities in the sample. Naturally, the cities that rose to the top are the largest and most desirable vacation cities in the U.S., includingLas Vegas,New York City,Miami, andNew Orleans.
According to the study, here are the top 20 most fun cities in America.
LAS VEGAS, NEVADA
With casinos, nightclubs, and plenty of shows to see, it's no wonderLas Vegastook the number one spot on the list.
ORLANDO, FLORIDA
You can take your pick of Universal Studios, Walt Disney World, or the Wizarding World of Harry Potter inOrlando.
NEW YORK CITY
See a Broadway show, visit a museum, or dine at a five-star restaurant in New York City.
MIAMI, FLORIDA
Visit the beach, the botanical gardens, or sample some authentic Cuban cuisine inMiami.
PORTLAND, OREGON
There are plenty of coffee shops, rare bookstores, and art galleries to visit inPortland.
ATLANTA, GEORGIA
Visit the Georgia Aquarium, the High Museum of Art, or stop by SweetWater Brewing Company for a pint while you're inAtlanta.
SAN FRANCISCO, CALIFORNIA
Victorian architecture, bay cruises, and the famous Golden Gate Park make visitingSan Franciscoa one-of-a-kind trip.
NEW ORLEANS, LOUISIANA
Wandering the French Quarter and listening to some jazz are just a few of the amazing things you can do inNew Orleans.
CHICAGO, ILLINOIS
Visit Millennium Park or take in a comedy show at the famous Second City Theater while you're in theWindy City.
SAN DIEGO, CALIFORNIA
Sunbathe in La Jolla and take the kids to the zoo for a fun day inSan Diego.
DENVER, COLORADO
While you're in theMile High City, stop at the art museum, the zoo, or visit the many parks and breweries.
LOS ANGELES, CALIFORNIA
Spend the day at the beach and the evening sampling all the nightlifeLos Angeleshas to offer.
CINCINNATI, OHIO
See the zoo, botanical garden, and more things to do inCincinnati.
ST. LOUIS, MISSOURI
Visit the Gateway Arch, the Jefferson National Expansion Memorial, and more in St. Louis.
TAMPA, FLORIDA
Busch Gardens, the aquarium, and plenty of great seafood is waiting for you in Tampa.
PHILADELPHIA, PENNSYLVANIA
Art museums, parks, and plenty of historical sites are just some of the reasons to visitPhiladelphia.
WASHINGTON, D.C.
Seeour nation's capitalby walking down the National Mall and visiting the Lincoln Memorial and the Washington Monument.
AUSTIN, TEXAS
Music lovers will enjoy all the live shows thatAustinhas to offer, as well as its delicious restaurants and lively bars.
HOUSTON, TEXAS
Houston is still recovering from Hurricane Harvey, but it's a city full of parks, art, and amazing food.Here's how to help the city bounce back.
SEATTLE, WASHINGTON

Sip on Seattle's best coffee, visit the Space Needle, and witness where the grunge rock movement began.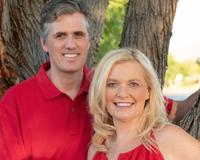 Author:
Sandy Horne
Phone:
702-327-4070
Dated:
September 22nd 2017
Views:
39
About Sandy: ...