3 Good Reasons To Buy A House
Have you dreamed of owning your own home one day? Well, today's that day. We don't mean to alarm you. We just want to help you prepare so you get the best deal possible. That's how we roll.

Below are four reasons to get this house party started sooner rather than later. (Spoiler alert: thousands in bonus money from Have you dreamed of owning your own home one day? Well, today's that day. We don't mean to alarm you. We just want to help you prepare so you get the best deal possible. That's how we roll. Below are four reasons to get this house party started sooner rather than later. (Spoiler alert: thousands in bonus money from Nevada Housing Division is one darn good reason.)
1.Interest rates are on the rise. The Federal Reserve increased the benchmark interest rate in December 2016 by a quarter of a percent. That may not sound like a lot, but consider two things: 1) a quarter of a percent on $203,000 (the average loan amount through our Home Is Possible down payment assistance program) still adds up and 2) the Fed expects to raise interest rates three times in 2017—more if the economy grows faster than expected. That could increase your monthly payment by $100 or more. We're pretty sure you'd rather keep that Benjamin for yourself month after month. Read: Rising Interest Rates: The Good, The Bad & The 'Buy Now'
2.Rental prices are on the rise. According to trulia.com, rental prices in Nevada, while relatively steady since the summer of 2016, rose throughout the year. In Las Vegas, the median rental price soared from $1,475 to $1,600 per month. Added up over the course of a year, you're looking at shelling out an extra $600 to $1,500 on average (aka a new couch in your new house). Want to see whether renting or buying makes better financial sense for you personally? Trulia has a rent versus buy calculator to guide you. We tried it out based on the average figures in the Las Vegas-Henderson-Paradise, Nevada metro area and discovered that:· if your target monthly rent is $1,300;· your target home price is $210,000;· you plan to live in the home for 10 years;· your income tax rate is 15 percent;· and you have a mortgage rate of 4.2 percentthen buying is a whopping 31 percent cheaper than renting. (Not to mention you are building equity with a purchase plus you may qualify for a $2,000 annual tax credit through our Mortgage Credit Certificate program.)
3. Bonus money is calling your name. Loudly. Getting $8,120 (on average) for your down payment or closing costs (less a fee for just $675) may very well be the best reason to purchase a house ASAP. Thanks to our Home Is Possible program, Nevada homebuyers who meet the requirements (including a maximum household income of $95,500 and a maximum home price of $400,000) can score thousands in bonus money. And as you might imagine, that money will go farther while interest rates are still low. Read: To Know HIP Is To Love HIP. Hopefully, we've lit a fire under you to get to work making your dream of homeownership a reality.
Ready to get started? You can find a HIP-qualified lender and real estate professional, who are raring to help you through the entire process with the greatest of ease—and bonus money!is one darn good reason.)

Call me today! 702.327.4070
Courtesy of the Nevada Housing Division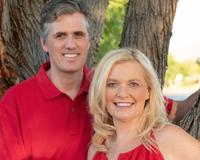 Author:
Sandy Horne
Phone:
702-327-4070
Dated:
January 25th 2017
Views:
29
About Sandy: ...