Getting A Loan If You Are Self Employed
I am a self-employed MUSICIAN & buying a home seemed impossible. But, I finally did it! HOW?
You must bite the bullet andclean your tax returns for 2 years. In previous years, I expensed everything to receive a refund. However, my tax return would show a low NET (NOT gross) income. The goal is to show a high NET income by not expensing as much and to report ALL cash. For 2 years, I ended up paying about 8 or 9 thousand in taxes but my home was worth it!
OR
You must get W2 employment meaning you must earn steady income and get a full-time job. The lenders will ask you to provide 2 months of pay stubs from your employer.

You must have good credit (700 or higher). I set all my bills to auto-pay so i am never late in payment. If you don't have good credit, you may need to have someone co-sign.

You must have a lower debt-to-income ratio. The less debt you have, the better your loan application will be. For example, if you pay $1750 a month for your mortgage and another $100 a month for an auto loan and $150 a month for student loans, your monthly debt payments are $2000 ($1750 + $100 + $150 =$2,000). If your gross monthly income is $5000, then your debt-to-income ratio is 40%. Lenders like to see the ratio below 43%.

The more money you put down, the better the loan you can have. If you are able to put 20% down, you may quality for a conventional loan which may not carry an additional payment of Mortgage Insurance. Also, the more you put down, the better position you are in for negotiating a lower interest rate with your lender and you will pay less in interest payments over the life of your mortgage.

Lastly, know your financial limits. Be realistic in the home you want to buy. You'll want to determine how much house you can afford and are comfortable paying (two different things!). A good rule is that your total housing payment (including fees, taxes, and insurance) should be no more than 35 percent of your gross (pre-tax) income. For example, if you earn $60,000 a year, your maximum housing payment would be $1,750 a month.
Feel free to contact any of my recommended lenders for any questions!
Also, here is a video that may give some insight!
For any question, feel free to contact me!
Your Las Vegas Real Estate Agent,
Karen Beck
Realtor (R)
One Nevada Credit Union
2645-A S. Mojave Road
Las Vegas, NV 89121
Cell: 702.381.3813
Office: 702.948.5368
Fax: 702.925.9974
www.KarenB.OneNevadaRealty.com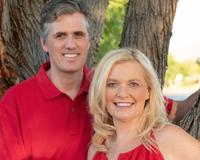 Author:
Sandy Horne
Phone:
702-327-4070
Dated:
April 12th 2016
Views:
505
About Sandy: ...